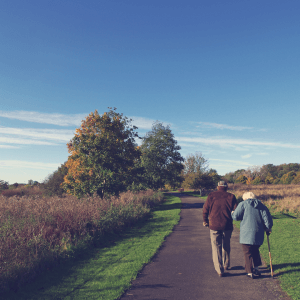 As we grow older, our physical and cognitive functionalities may start to decline. However, the beginning of wellness and reablement in aged care has proven revolutionary in preserving and enhancing these abilities. This article delves into the essence of wellness and reablement, its benefits, its application, and its undeniable role in maximising the quality of elderly life.
An Introduction to Wellness and Reablement
Wellness and reablement is a perspective shift in aged care, moving away from the traditional care model that focuses on doing things 'for' older people to a model that encourages doing things' with' them. This approach foregrounds a person's abilities, not their impairments, and is tailored to help them regain independence and confidence.
The Concept of Healthy Ageing
The World Health Organisation (WHO) defines healthy ageing as 'the process of fostering and maintaining functional capabilities that enable overall well-being in the later stages of life'. Healthy ageing is not merely the absence of disease; it's about maintaining functional ability, which includes an individual's capacity to meet their basic needs, make decisions, and contribute to society.
The Role of Reablement in Aged Care
Reablement is a dynamic, short-term intervention aimed at helping older people regain their independence following a serious illness, injury, or hospitalisation. It emphasises the individual's strengths and aspirations to reinstate their physical, cognitive, and emotional abilities to carry out daily activities.
Benefits of Reablement
The reablement initiative is designed to adapt an older person to life at home, aiming to achieve independence. This approach reduces the demand for hospital beds and significantly enhances the quality of life for older people. Here are some key benefits of reablement:
Tailored to Individual Strengths and Needs
Reablement programs are customised to account for a client's strengths and weaknesses. We focus on the tasks you can already do independently and support you in accomplishing tasks that need more support.
Goal-Oriented
Reablement is goal-oriented, meaning the client and the caregiver establish clear outcomes at the beginning of the program. The goal is to help older people achieve independence, but if that's not possible, they should at least understand what they want to accomplish independently.
Promotes Well-being
Reablement improves their self-esteem, confidence, and overall well-being by boosting older people's independence. It expands their range of activities and enhances their quality of life, even if they still need to receive aged care.
Reduces Future Care Needs
Reablement aims to make people as independent as possible, naturally reducing pressure on care services. If older people can adequately look after themselves for longer, it may decrease the likelihood of needing hospitalisation or ongoing support.
Reablement in Aged Care
Reablement involves a wide range of activities tailored to promote independent living. It could include physical therapy for injury recovery and strategies to make domestic tasks more manageable. For instance, it might involve:
Guiding our clients on public transport until they become comfortable travelling unaided.
Supporting them to use assistive equipment like a laundry trolley or shower chair.
Skills training for ordering groceries and preparing meals.
Implementing Effective Reablement Strategies in Aged Care
Reablement's success hinges on creating a realistic support plan based on our client's abilities. The plan should aim to maintain or recover an individual's ability and compensate for any loss of functionality.

Importance of Movement in Healthy Ageing
Movement is critical in healthy aging. The loss of ability resulting from inactivity can lead to the need for increased home care. So, engaging in regular physical activity, mental stimulation, and maintaining social connections are crucial to healthy aging.
The Role of Social Connections in Healthy Ageing
Social connections are vital for the emotional well-being of seniors. Social isolation can lead to depression, anxiety, and cognitive decline. It's important for seniors should stay connected with their families, friends, and communities.
Support Services for Ageing Adults
Support services are available for older people, including home care, meal delivery, transportation, and respite care for caregivers. Exploring these options and finding the support that meets your or your loved one's needs is essential.
Living your Best Life
Wellness and reablement play a crucial role in aged care, offering a proactive and person-centred approach that focuses on the individual's strengths and goals. It's about adding life to years, not just years to life. By embracing wellness and reablement, we can unlock the secrets to living a better life in our golden years.
Live your best life,
Team Adssi
Call us or use the form below and we'll call you: