Meet Grace. Meet Frank. They're just two of the participants in our iPad trial, designed to help older people to keep connected.
To begin, we provided iPads and SIM data cards and set participants up with an email address and a Skype account. Rather than assuming we knew how and what participants would use the iPads for, we asked them to tell us so we could structure the lessons.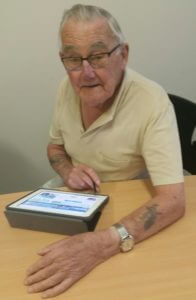 On the short list was 'reading the newspaper', knowing the weather (here and where my family is), looking up recipes, using the calendar for reminders, and borrowing e-books from the local library.
Coincidentally, both Frank and Grace have family in the United Kingdom.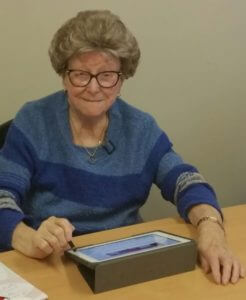 Other's have families in Sydney and Perth. By teaching the participants how to use Skype, they can now see each other when they talk – something they may not have been able to do for many years!
Grace, who is 90, has started sending short emails to her family, attaching photos of herself and her home. In return, she's received emails from nieces and nephews, great nieces and great nephews, including one from India where her niece is currently holidaying!
The trial runs until January 2017 and is already showing the benefits technology brings to enable people to remain living independently in their own homes and communities.