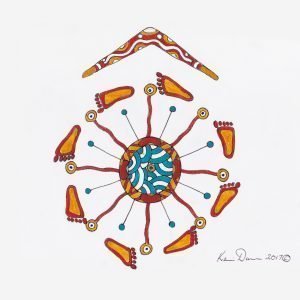 By RAP, we mean Reconciliation Action Plan. We are very proud to have developed a RAP to put in place a structure to achieve our Reconciliation Vision, to service the unmet need in the Aboriginal and Torres strait Islander communities for community care and to build the business.
The Reconciliation Vision is: To become a recognised provider on the Central Coast and in The Hunter of Aboriginal & Torres Strait Islander community care by building strong relationships with Aboriginal & Torres Strait Islander communities through collaboration, providing employment opportunities and to ensure that Aboriginal & Torres Strait Islander peoples have access to our quality services. This will necessarily require a growth in funding and services.
That Adssi HomeLiving Australia is a culturally safe place for Aboriginal & Torres Strait Islander clients and staff where:
Aboriginal & Torres Strait Islander cultures are affirmed and celebrated
Opportunities are provided to overcome disadvantage experienced by Aboriginal & Torres Strait Islander peoples of shorter life expectancy, poorer health and lower levels of employment than non-Aboriginal Torres Strait Islander peoples, and;
Adssi HomeLiving Australia is an organisation free of discrimination.
The Adssi HomeLiving Australia Reconciliation Action Plan has been developed by internal consultation with staff and through the support of Lindsay Stanford, Principal Consultant, Blakworks Employment Solutions.
The artwork pictured here is titled MUNDOE-NURRA. The meaning is Walking Together on Country. The footprints represent the people walking together, the inner circle is our community showing the ocean and lakes, the outer ring is our land. The outer circles are the people who we reach out to and serve.
Kevin Duncan of the Gamilaroi, Mandandanji and Awaba peoples is the artist. Kevin has practiced cultual art for well over 50 years and his work has been exhibited in galleries both here and overseas.