Your Home Care Package with Adssi
When it comes to a range of services to enable you to keep living at home, you can expect to have a wide choice to support you to stay in the safe and familiar environment you are used to in Wyong.
Here is a list of reasons for you to consider Adssi for all your in-home care support needs.
There are no shareholders - we are a not-for-profit community organisation, all our profits go into staff training and the delivery of excellent service to our clients
We have a fully police-checked team
We are proudly inclusive of diversity
We are located on Darkinjung land and fully committed to reconciliation
Adssi recruits and employs its entire team on a strong set of organisational values. We expect our entire team to embrace these values and to provide a good fit with each of those values.
Adssi's values are:
Respect
Professionalism
Integrity
Excellence
Customer Focus
93% of our staff consider our workplace to have a pleasing, strong workplace culture and a healthy work environment. We attract quality staff, and more importantly, we retain their valuable services.
A Partner in Services and Support
Adssi's team of Home Support Advisors and Case Managers are valuable partners in support to ensure that your needs are recognised and met. Your Case Manager can help you manage and understand your home care package budget and coordinate the support required to enable you to continue living safely at home, have an enjoyable life, set goals, stay healthy and happy.
Types of Available Support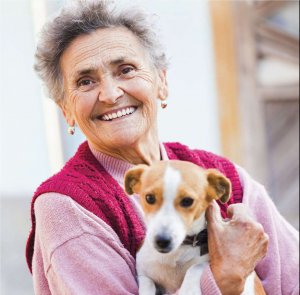 Older Australians in Wyong may be eligible to qualify for Home Care Packages, designed to support their needs. Packages are available in four levels varying from the most basic to more complex services and support needs.
Everyone's Home Care Package will be different, because everyone has different needs and priorities. The Adssi Wyong Team can help you design the package that suits you best. Your package can include things like:
Assistance with undressing/ dressing, showering, washing hair, shaving and grooming to make you feel your best.
Help with cleaning essential areas of your home including the kitchen and bathroom, tidying your bedroom, changing the linen, cleaning the living spaces and doing your laundry.
Support in helping you to prepare freshly cooked meals after discussing your preferences and dietary requirements, with even enough to freeze for later.
Transporting you safely to medical and social appointments and provide support with shopping.
Personal Safety: support you with easy-to-use monitoring devices for your personal safety.
Lawn and garden -  mowing, trimming and cleaning paths.
Social support to go on outings, visit friends and interact with people for an active and interesting social life.
Home modification to make sure you can move around safely in your home by adding handrails and ramps etc.
Support general health and wellbeing by assisting you to join groups and activities for improved mental and physical wellbeing.
Contact Us to Get Started
We have an experienced and expert team member standing by ready to hear from you.  We can help you to get started in understanding your Home Care Package and making sense of it all.
When you choose Adssi, you choose supportive services to help you live the life you want.  You can count on our expertise in the industry to help you achieve independence as you age, enjoying your life and making the best of your care package.
Contact our team today. We can help you to stay in familiar surroundings with the ones you love.  Our dedicated team are at your service, ready to support you through the coming years as you grow older.
Give us a call today to see how we can help you live your best life or use the form to send us your details and we'll call you.
Call us or use the form below and we'll call you: