Picking the Best Home Care Package for Gosford residents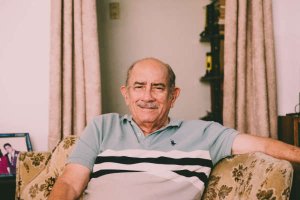 When it comes to picking the best Home Care Package support you do not have to look further than ADDSI.  We specialise in Home Care Packages in Gosford and when you choose us to partner you, you can expect to be supported in-home with the best care and services delivered by our dedicated, fully police-checked team.
This will open the door to independent living in the comfort of your own home, surrounded by familiar neighbours and friends, enjoying your life as you age with dignity and support you can trust.
Expertise, Knowledge and Quality
Our team represents quality in-home care and support in your area. When you choose ADSSI to provide services to you approved under your Home Care Package you can expect the following:
Our team is fully inclusive of diversity.
A not-for-profit organisation with no shareholder which allows us to put all our resources back into training and ensuring that you have the best team to deliver on your expectations.
We are easily contactable.
We are local.
We are fully committed to reconciliation.
Our team is police-checked and professional.
We represent quality service, expertise and excellent knowledge.
Your dedicated Support Coordinator to help you manage your package and get the most from it.
The Different Home Care Packages
Packages are offered to match your unique care and support needs. Designed to match unique needs, they are made available in 4 different levels to cater for needs varying in terms of complexities.
Hours available per Package:
HCP Level 1:  Approximately 2 hours per week
NCP Level 2: Approximately 3 – 5 hours per week
NCP Level 3:  Approximately 7 – 9 hours per week
HCP Level 4:  Approximately 10 – 13 hours per week
* Kindly note that travel kilometres may have an impact on the above.
Support and Services for your Care Needs
Help with grooming. Personal care includes support with showering, undressing, shaving, dressing and presenting you well-groomed and feeling good.
Transport to honour appointments with your medical team.
Support to carry out shopping.
Helping you to manage domestic chores by taking care of mopping, sweeping, dusting, vacuuming and cleaning.
Give you a hand with laundry and ironing.
Help you with meal preparation so that you can enjoy great home-cooked meals at home.
You can also be supported in terms of the following areas:
Garden Maintenance including trimming, mowing, pruning, cleaning pathways and keeping your yard looking tidy.
Providing home maintenance.
Increasing safe mobility by adding handrails, ramps and stairlifts for your convenience and safety.
Assist you with monitoring devices for secure living and independence at home, providing your loved ones with peace of mind.
Help you to maintain a healthy body by introducing you to gentle exercise classes.
Link you up with craft groups and social circles including men's groups for quality activities and pastimes.
Your Support Team
The team who will be supporting you can be trusted to deliver the best services based on the following points of excellence:
The entire team is police-checked for your safety and peace of mind.
We only hire quality staff and retain them as 93% of our staff consider us a quality organisation to work for.
We promote a healthy workplace and culture.
Our values include integrity, excellence, professionalism, customer focus and passion. We hire on these values and our staff are a great fit for them.
We are local in Gosford and close to you.
Reach out to Us Today
If you are looking for a gold standard service provider in terms of Personal Care Package in Gosford, we would like to invite you to call us.
Our team is ready to take your call now to have that quality conversation with you. We will answer your questions and ensure that we understand your care needs and your expectations.
You can trust us to deliver the service that you expect when it comes to your Home Care Package. Make the time to have that conversation with us today.
Call us or use the form below and we'll call you: