Adssi – The Pathway to Independent Living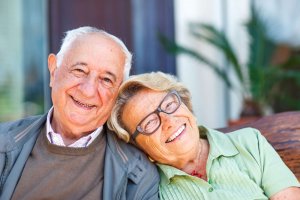 When it comes to picking the best Home Care Package you do not have to look further than Adssi.  We specialise in Home Care Packages in Berkeley Vale and when you choose us to partner with you, you can expect to be supported in-home with the best care and services delivered by our dedicated, fully police-checked team.
Most people prefer to stay living at home. They want to stay a valued part of their community and live in the home they have grown to love. If you are looking for support to keep living in the safe environment of your own home, Adssi can help.  We can help you to remain a part of the Berkeley Vale community knowing your support needs well taken care of.
Making Sense of Your Home Care Package
You can look forward to an expertly trained and experienced Case Manager to partner with you, act on your behalf and advocate to get the services and supports you need to live safely and independently.
Your Case Manager will make sure they understand your needs, have good communication with you and respond to your changing needs, all to keep you as safe and happy as possible.
Understanding Types of Support
Older Australians in Berkeley Vale may be eligible to qualify for Home Care Packages, which are tailored to support their needs. Packages are available in four levels starting from the basic to more complex services and support needs.
Everyone's Home Care Package will be different because everyone has different needs and priorities. The Adssi Home Care Package Team can help you design the package that suits you best. Your package can include things like:
Help with grooming and personal care including showering, dressing/undressing, shaving, washing/drying your hair etc to make you look and feel your best;
Transport to appointments with your medical and health team;
Support to do the grocery shopping;
Helping you to manage the heavier household chores such as vacuuming, sweeping, mopping, dusting, changing the linen and cleaning the bathroom and kitchen.
Help with the laundry and ironing.
Help you with meal preparation so that you can enjoy the kind of home-cooked meal you like.
Home Care Packages can also help with:
garden and lawn maintenance including trimming, mowing, pruning, cleaning pathways and keeping your yard safe and looking tidy;
Home maintenance;
Increasing safe mobility by adding handrails, ramps and stairlifts for your convenience and safety.
monitoring devices for secure living and independence at home, providing both you and your loved ones with peace of mind;
maintaining a healthy body and mind with gentle exercise.
Home Care Packages Explained:
Packages are tailored to match your unique care and support needs. Home Care Packages are available in 4 different levels to cater for needs from the basic to the more complex, always making sure you are as safe and independent as possible.
Hours available in the different levels (approximate):
HCP Level 1:  Approximately 2 hours per week
NCP Level 2: Approximately 3 – 5 hours per week
NCP Level 3:  Approximately 7 – 9 hours per week
HCP Level 4:  Approximately 10 – 13 hours per week
Please note that travel kilometres may have an impact on the above. We will always provide a quote for complex services or for the purchase of goods and equipment.
A Support Team you can Trust
The team who will be supporting you can be trusted to deliver the best services. The team is:
police-checked for your safety and peace of mind;
vaccinated against Covid-19;
kind and caring – we hire quality staff and retain them - 93% of our staff consider us a quality organisation to work for;
Happy - we promote a healthy workplace and culture;
Committed to our values: professional, respectful, integrity, customer focused, and excellence;
We are local and close to you, so we know where you want to go and how to get there.
Time to Make that Call
Contact our team today. We can help you to stay living at home in familiar surroundings with the ones you love. When you choose Adssi In-home Support, you can choose the support and services to help you live the life you want.
Give us a call today to see how we can help you live your best life.
Call us or use the form below and we'll call you: