Commercial Services on the Central Coast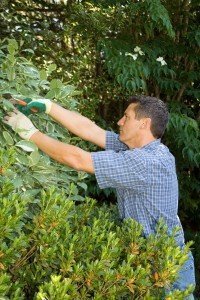 Adssi HomeLiving Australia offers a wide range of practical HomeLiving services that promote choice, lifestyle and independence.
Arranging and paying for services for yourself or a loved one means that you are completely in control of what services you can have, when it is provided, how much you can have and how often.
Domestic assistance – cleaning, washing, ironing, cooking and other household tasks
Domestic assistance
You might be maintaining your own home and the home of your ageing parents and find there's not much 'me' time at the end of the week, or you might simply want to spend more quality time with your family, rather than cleaning the house.
Our trained and experienced staff are fully insured, have current aged care police checks and you can be assured of the highest level of confidentiality and service.
Our service can include meal preparation and cooking, washing, ironing, changing sheets and making beds and those jobs we often put off like cleaning the oven, fridge, freezer, ceiling fans and venetian blinds.
Building services
Our building services are fully certified and accredited to ISO9001 with the International Organisation of Standardisation which means you can be assured that our work is of the highest standard. Our team includes builders, plumbers and electricians.
Our team members:
are fully insured and police checked
carry photo identification to give you peace of mind
understand the sensitivities involved when working with and around vulnerable people
operates under Work Health and Safety guidelines
are all Work Health and Safety (WHS) certified
undertake work in accordance with the National Building Code and Australian Standards such as AS1428 for disabled access
will undertake risk assessments and prepare safe work method statements before commencing work.
Home alterations
Adssi HomeLiving Australia's qualified team of trades people can professionally renovate your kitchen or bathroom. We can install handrails, ramps , stairs, internal/external lifts, and build carports, pergolas and decks. We can install storm water drains and pits to remove puddles and muddy lawns, or just a simple thing  like install a sensor light so you can see better at night and improve your safety.
We provide a complete service from start to finish and project manage the job to your specifications.
Home maintenance
Is there something at your house that you don't use anymore because it is too hard to use or is broken? If your house is looking a little tired and in need of some TLC Adssi HomeLiving Australia's qualified team of tradesmen can help you with all of your home maintenance jobs – inside and outside. We can mow your lawns, take care of vegetation and rubbish, pressure clean your paths or brickwork and clean out your gutters. We can paint a wall or a whole house and we can repair those little things that seem to mount up – leaky taps, broken door handles, discoloured tile grout, light switches and power points, broken roof tiles and much more.
Call us today for a no obligation quote 1300 578 478.
Lawn mowing, garden maintenance and yard tidies
Lawns getting away from you? Gardens need weeding? Leaves need raking or trees need pruning?  Perhaps you are maintaining your own yard and looking after your ageing parents' garden too. Let us take the load off you – we can negotiate a fee based on the size of the lawn and how often you want it mowed or tidied.
We can also provide home maintenance services to buy you back some 'me' time. We can replace tap washers and light globes, clean your windows, remove rubbish and weeds and pressure clean your paths (subject to water restrictions). You name it we can do it.
Personal care
Personal care includes all the things that we usually do for ourselves such as showering, grooming, getting dressed or undressed and using the bathroom. These activities may have become more difficult for you or your loved one, or perhaps you need a bit of help after an illness, injury or a stay in hospital. Our trained and caring staff can help you with your personal care needs in a way that respects your dignity.
Flexible Respite
If you are a carer who provides significant levels of care and support to someone who has a disability, a chronic health condition or who is frail aged, our respite services can give you a break from your caring responsibilities by temporarily taking over the caring role. The break could be for a few hours, a full day or longer – so you can to attend to your own health or personal needs, or simply to recharge your batteries.
Occupational therapy
Our registered and qualified Occupational Therapists provide in-home assessments with the aim of improving your safety and independence both at home and in the community.
We will discuss what challenges you or the person you care for may be having with simple day to day activities. It may be that you are starting to have difficulty getting out of bed or out of a chair, or that you are worried about having a fall. We can take a proactive approach with you and work out an exercise program designed to help avoid a fall.
The home assessment is comprehensive and will take into consideration any medical conditions, current medication, and your ability to safely access the home and community. We will identify risks and hazards that may compromise your safety or independence.
Simple solutions could be assistive equipment available for purchase or hire or a simple grab rail modification in the bathroom or toilet, through to more complex requirements such as a bathroom modification.
Physiotherapy
Our registered and qualified Physiotherapists can come to your home to support you to get better and stay well. Physiotherapists can assess, diagnose, treat and prevent a wide range of health conditions and movement disorders. Physio helps repair damage, reduce stiffness and pain, increase mobility and improve quality of life and can help with:
Cardiorespitorary e.g. heart disease and asthma, cancer and palliative care by treating and managing fatique, pain, stiffness, musculoskeletal conditions, neurological conditions such as Parkinson's disease and MS, osteoarthritis, pain management.
Welcome Home from Hospital
People often need some extra support after a stay in hospital. The aim of our Welcome Home from Hospital program is to reduce stress and promote the best recovery possible by doing those things around the house that you might find difficult or tiring after an illness or surgery.
Choose from a variety of services before your hospital visit, or we can assess you in hospital to see how you are feeling and to put the right services in place to get you home safely and as soon as possible.
We can help you with:
transport home from hospital and to and from appointments, shopping and social activities
personal care such as showering, grooming and in home hair dressing
cleaning, laundry, food preparation and garden care
health care including medication management and wound care, occupational therapy assessments and support, physiotherapy, dietary advice, counselling, foot care and massages
short term case management which could link you into government funded and community based services to support your needs (depending on your eligibility) or simply help you fill in forms, arrange appointments and assess what services are right for you
From one hour to overnight, our Welcome Home from Hospital program can help you get back on your feet. We have highly skilled staff to meet your support needs.  We are committed to providing services that suit you, enables your recovery and reduced the likelihood of re-admission to hospital.
Case management
The goal of case management is to promote and support independence, and through re-ablement, self-sufficiency.
All our Case Managers are certified by the Case Managers Society Australia & New Zealand and are bound by The National Standards of Practice & Ethics. The team is very experienced in planning and well connected with community and government agencies and networks. Our qualified case managers offer short term, periodic or longer term services to help  to coordinate a range of services to help you live well in the community. The case manager will assess you and your individual circumstances and needs and recommend appropriate services and goal focused strategies.
Referrals for Case Management can be made via a hospital discharge planner, an insurer after a work or car accident, or you can refer yourself.
Contact Adssi HomeLiving Australia by email or phone 1300 578 478 for a free, no obligation quote, or to have a conversation about what you might need and how we might find the right solution for you.