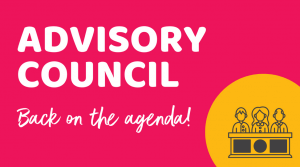 Good news! Adssi In-home Support is re-establishing an Advisory Council.
We're calling for Expressions of Interest from interested community members. 
The Council aims to engage with clients, carers, and stakeholders in a group setting (six times per year) to identify areas of improvement for Adssi's service delivery, policies, and procedures. 
Download more information and an application form here.
Download a Microsoft Word version of the application form here.
Applications will close Saturday, 30 July 2022, with the first meetings beginning in August. 
Return your form to:
Post: Alexandra Andrews, 3A Pioneer Avenue, Tuggerah NSW 2259
Email: Alexandra.Andrews@adssilimited.com.au 
For more information, contact Alexandra on 1300 578 478 Ext 021.
Call us or use the form below and we'll call you: